It started with an idea at the CGF End2End  steering committee in 2019 in Silicon Valley. How can we serve our consumers with sustainability stories based on verified facts? How can companies get trusted data from the first mile of their supply chains until the individual small-holder farmer? There is a clear opportunity for all actors to collaboratively deliver the answers that are now locked in data silo's. The True-code (Technical Resource Uniquely Encrypted) distributed repository has the potential to act as the free of cost neutral enabler to help all actors unlock their potential to serve the needs of all. Leading to dynamic chains of custody with provenance data that enables fair value distribution in global supply chains.
CGF members SIM SupplyChain and sister company ImpactBuying are specialized in supply chain data and technology and took the challenge. Since 2019 Marjan de Bock-Smit  and IT team with support of Rudy Hagendorn developed 3 MVP's to test a free True-code/UUID generation in combination with a much needed free Facility Passport. The good feedback of the user experience on the simplicity of the user interface is the starting point for MVP 4 that will start in May and run until December 2021.
Replacing other location identifiers
A commercial running business
Adding a unique and free number
A not for profit Social Business in pilot phase
A connecting layer build on distributed ledger
Connecting existing databases
Starting MVP4 to investigate interest at scale
The True-code/UUID serves as a unique identifier and basic set of data for every facility that plays a role in a supply chain. Enabling interoperability between existing databases and supporting transparency until the (small-holder) suppliers in the first mile of World Wide Supply Chains. A free facility passport that offers chances for all: end2end.
The distributed nature of the True-code Repository allows all participating repositories to generate and store True-code Facility Passports with public and private fields. The public fields and the True-code numbers are part of the distributed repository, which means that all participating repositories have access to the same basic copy of the list of numbers and public fields, without anyone owning the data. The private fields remain locally stored and the passport owner decides what data to share.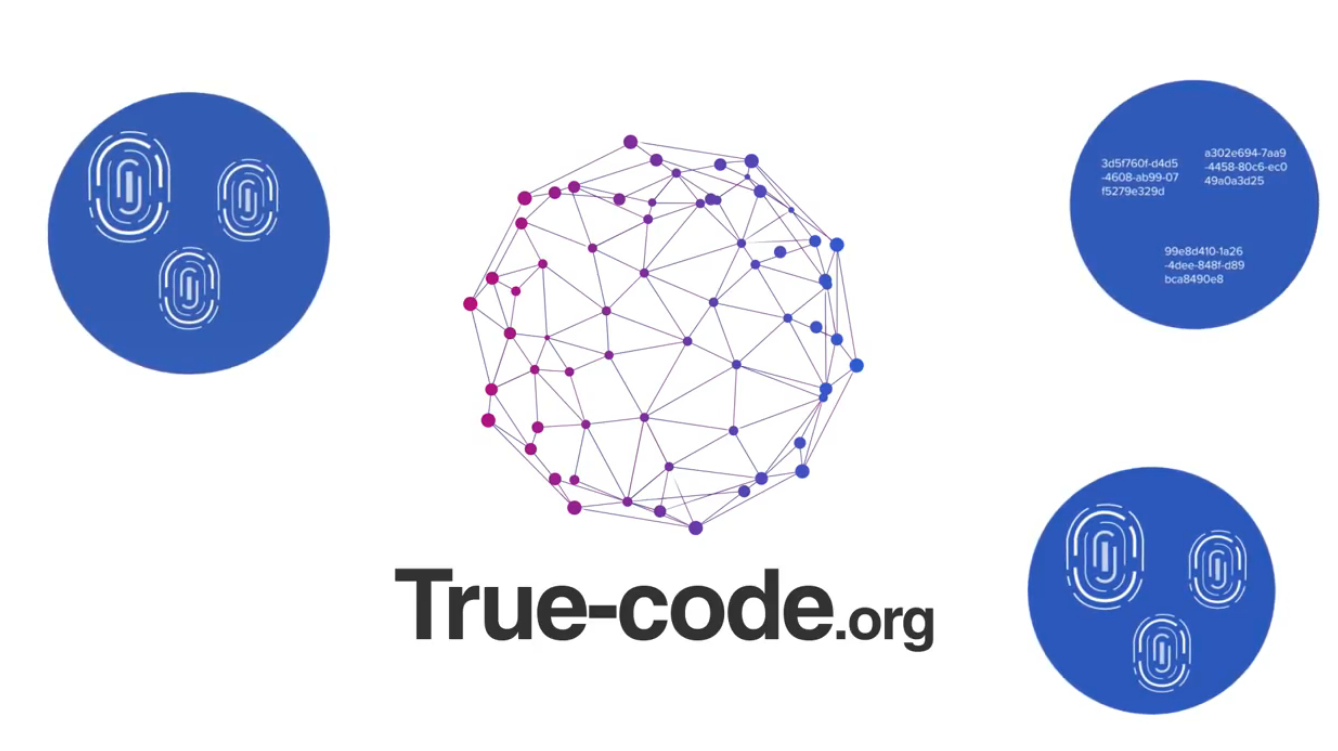 The concept is simple, the technical architecture is simple. The True-code data model has only 3 public fields and all other fields are private. To identify each facility that plays a role in a given supply chain the open source True-code/UUID based on ISO/IEC 9834-8is added as the unique identifier on top of the existing facility identifiers in the data repository.
If you have any questions, feel free to contact us