Consumers, donors and investors increasingly demand transparent answers to their sustainability questions. There is a clear opportunity for all actors to collaboratively deliver the answers that are now locked in data silo's. The True-code (Technical Resource Uniquely Encrypted) distributed repository can act as the neutral enabler to help all actors unlock their potential to serve the needs of all and ultimately contribute to a proven positive impact and fair value distribution in global supply chains.
The True-code/UUID serves as a unique identifier and basic set of data for every facility that plays a role in a supply chain. Enabling interoperability between existing databases and supporting transparency until the (small-holder) suppliers in the first mile of World Wide Supply Chains. A free facility passport that offers chances for all: end2end.
The concept is simple, the technical architecture is simple. The True-code data model has only 3 public fields and all other fields are private. To identify each facility that plays a role in a given supply chain the open source True-code/UUID based on ISO/IEC 9834-8is added as the unique identifier on top of the existing facility identifiers in the data repository.
The distributed nature of the True-code Repository allows all participating repositories to generate and store True-code Facility Passports with public and private fields. The public fields and the True-code numbers are part of the distributed repository, which means that all participating repositories have access to the same basic copy of the list of numbers and public fields, without anyone owning the data. The private fields remain locally stored and the passport owner decides what data to share.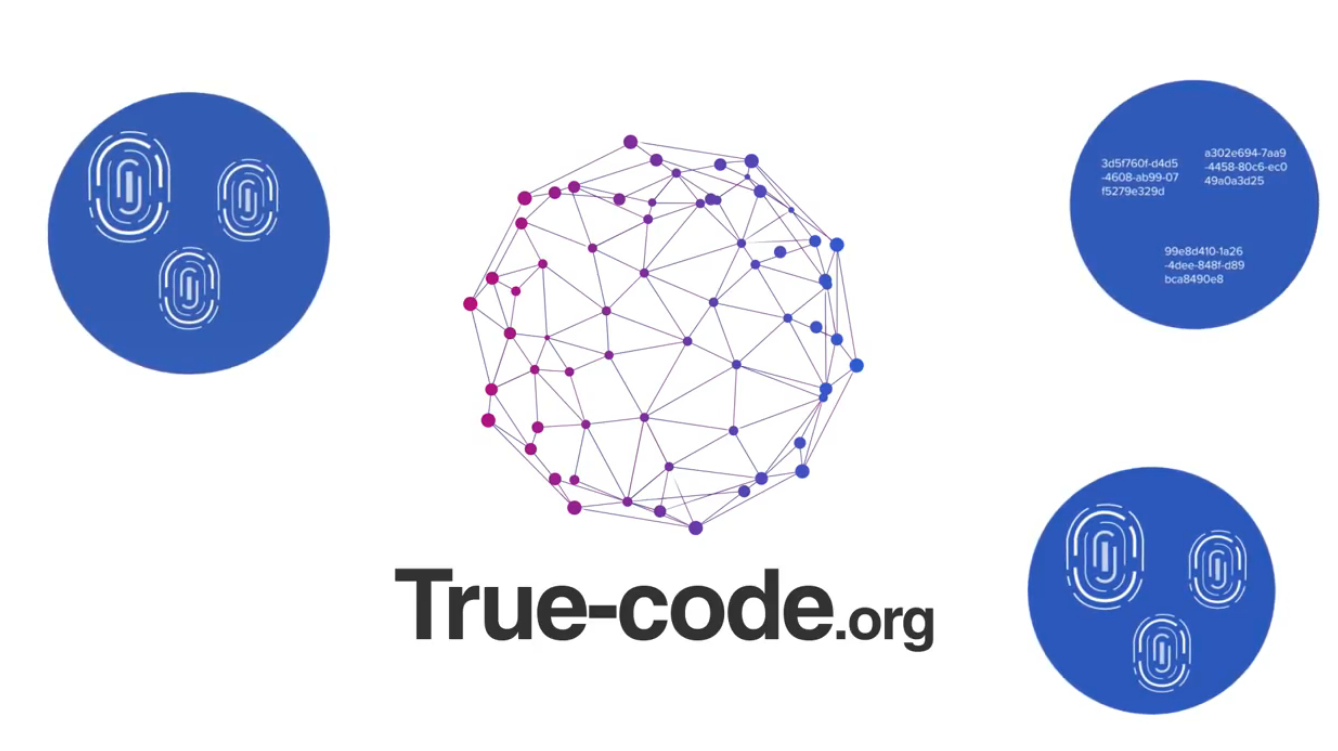 If you have any questions, feel free to contact us